Welcome Message
Welcome to the Jaguar Land Rover Vendor Master Page.
As an established vendor to JLR, the vendor data we hold is a primary factor in our business relationship. It is important that this information is kept up to date.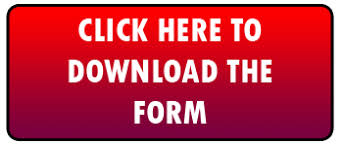 This page has been developed to help our supplier partners inform us of any changes to their supply chain
Below you find a series of document that will aid you in completing the necessary document, what information is required to be sent into JLR to ensure a speedy resolution.
Download the latest form by clicking the button to the right,ensure you complete all mandatory boxes.
Failure to notify us in a timely manner or provide the correct information and supporting documentation can result in a delay with our day to day working relationship.
This page is currently only available for Production Suppliers, if you are a unique Non-Production or Aftermarket supplier, please discuss your vendor structure with your JLR buyer

VAT Notification
DDP Delivery Term/incoterm Relating to your JLR UK PO - NEW
Due to changes relating to Brexit, there may be a need to add additional VAT information held against your vendor records; where you (the supplier) are importing goods into the UK to a JLR mfg plant and using the Delivery Term/incoterm DDP with the expectation of being paid UK VAT.
For Example: -
MFG Location - CZ Requirement - CZ VAT number
Ship Location - CZ (but delivering into JLR UK mfg site eg Solihull under DDP incoterm) Requirement CZ VAT number - GB VAT number (registered to the supplier) if being paid UK VAT

What you need to do to add your GB VAT number:-
For adding the GB VAT number to your account, please email jlrvend@jaguarlandrover.com
Subject (title of email) Adding a GB VAT number
In the body of your email, please include the below information:-
(Ship) Vendor Code : XXXXX
Local VAT Number (this should match what we currently hold)
GB VAT Number (NEW) This should not be your transport providers VAT number.(GEFCO/DHL etc)

How to Complete the Document/Useful Guidelines

General Questions and Who to contact

Summary